Complete legal protection for your brand
Effective solutions to all your IP-related issues, allowing your brand to grow.
Helping your brand at each stage of the trademark life-cycle
Register a trademark

with ease in your country of interest

Respond to objections

raised by the IP office or your competition

Maintain, renew & transfer

without getting lost in the paperwork

Fight brand infringement

posed by copycats as well as new trademark applications
Register a trademark

with ease in your country of interest
Trademark registration without surprises
Registering a trademark is the first step to protecting your brand. We can cover the whole process in any jurisdiction you need.
Simple, fast & affordable way of registering a trademark in your country of interest. We start with a free lawyer's check, where we assess the risks your mark might face and, if applicable, present you with our recommendations to improve your chances of succesful registration. Results within 24 hours.

Can't decide between multiple brand names? Verify the options with our legal team and select the best one to represent your brand.

A 15-minute consultation where our experts answer your trademark-related questions.
Resolve any issues that might threaten your trademark
Our post-filing services will help you get through the hurdles in the application process and beyond.
If you need an attorney, we can represent you before the intellectual property office and handle all communication.

When applying for a trademark, the examiner might issue an office action and dismiss your application on various grounds. We can help you prepare and submit a properly formulated response and improve your chances of saving your trademark.

When applying for a trademark, owners of already existing trademarks can come forward and challenge the new application if they believe it infringes on their rights. We can assess your case, offer legal guidance and craft a proper response to help you stand your ground.

Have you received a cease and desist letter? We can advise on the best course of action and prepare a proper response on your behalf.

Save your trademark by proposing a co-existence agreement to the counterparty. We can prepare the necessary documents and negotiate on your behalf.

If you've received an office action or opposition during the registration process, one approach to overcome these objections is to limit the goods and services listed on your application, which we can assist with.
Maintain, renew & transfer
Keep your registration alive and all your ownership details up to date.
Renew your trademark for the next decade. Just fill out one simple form, and we will take care of the rest.

If you want to transfer the ownership of your trademark, we can prepare a trademark assignment agreement.

If you've applied for a US trademark using an intent-to-use application, you will be required to submit a Statement of Use and provide a specimen showing your trademark has entered into commercial use in the US. We can assist you by preparing and filing your SoU with the USPTO.

If your trademark has been registered in the USA for 5 to 6 years, you must file a Declaration of Use to demonstrate that your trademark is still being used in commerce. We can assist you by preparing and filing your Declaration of Use with the USPTO.

If your trademark has been registered for 5+ years, you may be eligible to file a Declaration of Incontestability with the USPTO. This provides conclusive evidence of the validity of your mark and can strengthen your legal protection against challenges.
Don't give infringement a chance
We are committed to protecting your brand using all means available.
This ongoing service notifies you if someone tries to file a trademark similar to yours. You can then use this information to raise an opposition to the said mark in time.

As a trademark owner, you can raise an opposition against new trademark applications filed in your jurisdiction if you believe the new mark is confusingly similar to yours. We can help with the submission of the correct forms.

Trademark ownership gives you the right to send cease and desist letters to entities infringing on your brand. We can prepare and send the letter on your behalf.

If you are unsure what you need or encountered a legal issue requiring a more comprehensive approach, contact us, and we will look at your case.
How we work
Initial assessment

We start by evaluating your case, estimating the complexity, and preparing a quote.

Gathering data

After accepting the quote, we collect data and evidence to prepare a response.

Drafting & review

Our team prepares draft documents and sends them to you for review if relevant.

Submission

Once the documents are ready, we contact the counterparty or file the response with the IP office.
Initial assessment

We start by evaluating your case, estimating the complexity, and preparing a quote.
Complete management of your trademark portfolio
Need more comprehensive support? Our team is ready to cover all aspects of trademark portfolio management, including filing, monitoring, enforcing rights, and providing ongoing aid and advice.
What our clients say?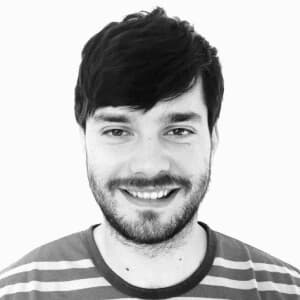 We were truly glad to come across Trama because we don't have to deal with any of this now. Whenever we need something, we just pick up the phone and it's all very fast. I think the cooperation works very well.
You are in the right hands
Get a peace of mind by leaving your case to our highly experienced legal team.
Let's discuss your needs
Leave us a note so we can assess your case.